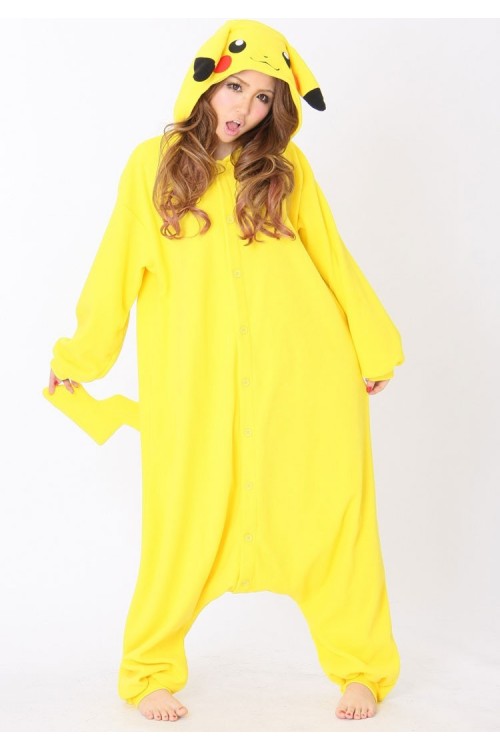 This pikachu kigurumi pajama is made of fleece and not very baggy. It can be used for animal costumes, halloween costumes, and animal themed dress up party. Pikachu kigurumi is one of the most adorable kigurumi pajamas.
Size Chart
Choose the size according to the height
Based on the height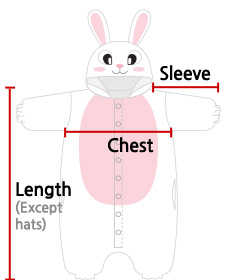 Size

Height


(Recommended Size)

Length




(Except hats)

Chest
Sleeve
110
3'1"~3'7" (95~110cm)
34.2"(87cm)
18.8" (48cm)
16.9"(43cm)
130
3'7"~4'3" (110~130cm)
41.7"(106cm)
20.4" (52cm)
19.4"(49.5cm)
140
4'3"~4'6" (130~140cm)
46.4"(118cm)
21.3" (56cm)
22.0"(59.5cm)
XS
4'6"~4'9" (140~150cm)
50.4"(118cm)
22.0" (56cm)
23.6"(59.5cm)
S
4'11"~5'5" (150~165cm)
53.1"(135cm)
22.8" (58cm)
26.5"(67.5cm)
One Sizes(M/L)
5'6"~5'10" (166~178cm)
58.2"(148cm)
26.7" (68cm)
28.9"(73.5cm)
XL
5'10"~6'3" (179~190cm)
62.9"(160cm)
27.9" (71cm)
31.5"(80cm)
Error tolerance of±5cm is possible depending on the manufacturing date and measuring location
Pikachu Kigurumi Onesie
Free Shipping
More than 1 item & over $80
【TO GET 10% DISCOUNT CODE】
1.LIKE 4kigurumi (www.facebook.com/4kigurumi) on facebook.
2.Write something on our timeline! Tell us what your favourite kigurumi is and the product link.
3.We'll comment on your post with your code as soon as possible.
Views: 44855
Product Code:

K002

Availability:

In Stock
Ads
Tags: pikachu, pikachu onesie, adult pikachu onesie, pikachu kigurumi, kigurumi pajamas, animal kigurumi, pikachu onesies, pokemon, pokemon onesies, pokemon onesie