Minions Onesie Despicable Me Kigurumi
Minions are cute! Minions silly and they love bananas!
If you and your family enjoyed the Despicable me movies and wants a party or Halloween themed around it then you must have Minions Halloween Costume.
This Minions Halloween Costume is cute and funny and sure to be a new favorite among kids. A stuffed yellow big head and swim lens is sure to be a big hit this 2014 year for Halloween, I bet you and your family will giggle at the prospect.
Size Chart
Choose the size according to the height
Based on the height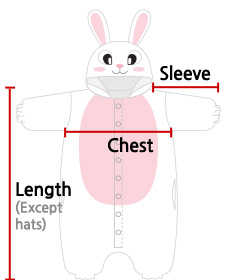 Size

Height




(Recommended Size)

Length




(Except hats)

Chest
Sleeve
110

100~110cm

85cm

52cm

28cm

130

120~130cm

95cm

54cm

35cm

140

130~140cm

107cm

55cm

45cm

XS

140~150cm

127cm

56cm

47cm

S

150~160cm

132cm

57cm

51cm

M

160~170cm

141cm

63cm

55cm

L

170~180cm

150cm

68cm

56cm

XL

180~190cm

160cm

71cm

65cm
Error tolerance of±5cm is possible depending on the manufacturing date and measuring location
Minions Onesie Despicable Me Kigurumi