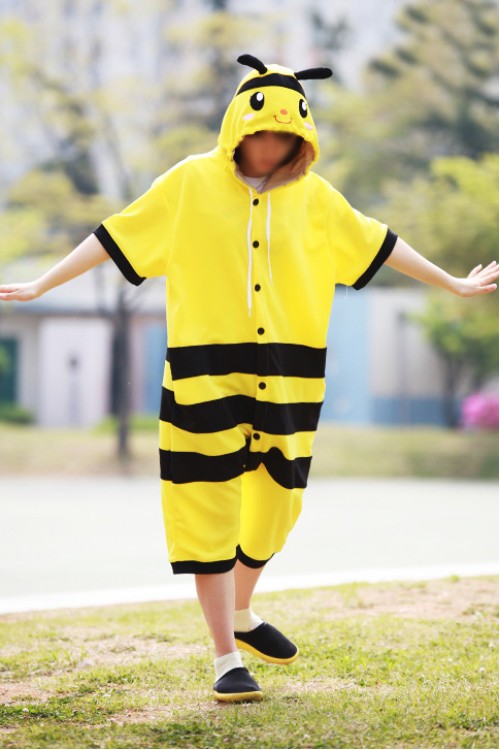 Bee Onesie Party Pajamas
The best Bee Onesie Party Pajamas for adult you can find. The bee kigurumi is a must see, its so cute, they has cheery black and yellow stripes, with their bright colors and happy buzz, let you flitting about in the garden, from flower to flower.
Animal onesies is a super cool and super comfy way to wrap up warm for bedtime. Cute, fun and cosy, once you wear a onesie, you'll never go back! Look out for onesies with hoods to keep you warm from top to toe, and choose bright colours or prints to embrace this season's trends, even when you're asleep.
Bee Baby Animal Onesie is the best choice for parent-children match
Size Chart
Choose the size according to the height
Based on the height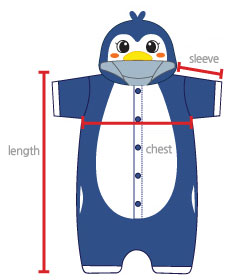 Size

Height


(Recommended Size)

Length




(Except hats)

Chest
Sleeve
140
129~140cm(4'3"~4'7")
85cm(2'9")
55cm(1'10")
30cm(11.8")
XS
140~150cm(4'7"~4'11")
97cm(3'2")
61cm(2')
33cm(13")
S
150~160cm(4'11"~5'3")
103cm(3'5")
63cm(2'1")
35cm(13.8")
M
160~170cm(5'3"~5'7")
110cm(3'7")
65cm(2'2")
37cm(14.6")
L
170~180cm(5'7"~5'11")
119cm(3'11")
67cm(2'3")
39cm(15.3")
Error tolerance of±5cm is possible depending on the manufacturing date and measuring location
Bee Onesie Party Pajamas