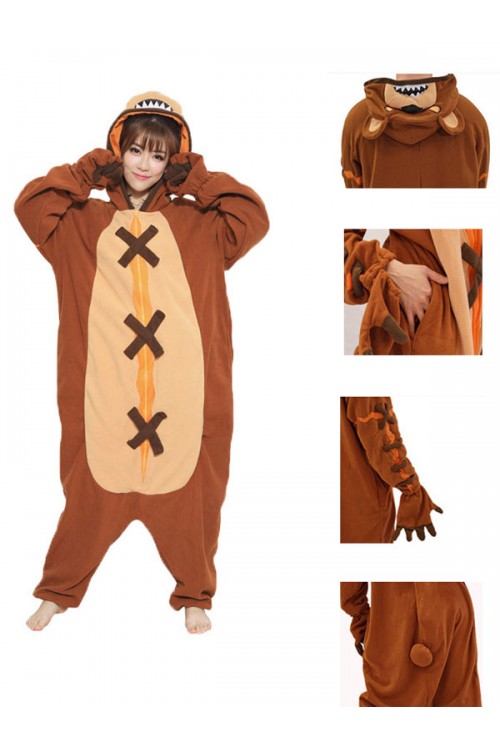 Best way to stay warm this 2017 is dressed as a fiery demon bear.
Designed by Summoner kigurumi. Annie is trying her best to find playmates, but the other champions just can't handle the heat of her temper. Thankfully, Tibbers was able to round up the other bears in the neighborhood for a "formal" tea party. browns up everyone! How do you transform a ferocious shadow bear into a warm and soft adult onesie while staying true to his destructive nature?
We started by choosing the soft shell material and finding the colors that were most true to Tibbers. From the orange lining of his inner flames to the gritty brown of his claws, each was hand-picked by our team of artists - who played many games of Annie for, you know, research.

Once we were satisfied with the elements of Tibbers, we moved on to finess the practical details. From the semi-attached gloves that give you easy access to the pockets, to the velcro attached stitches that makes it easy to get in and out, the Tibbers onesie is designed for both form and function.

The Tibbers kigurumi is unisex and one size fits most.

Size Chart
Choose the size according to the height
Based on the height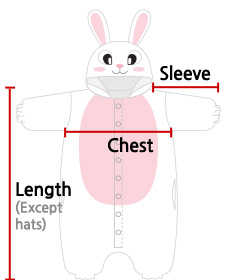 Size

Height


(Recommended Size)

Length




(Except hats)

Chest
Sleeve
110
3'1"~3'7" (95~110cm)
34.2"(87cm)
18.8" (48cm)
16.9"(43cm)
130
3'7"~4'3" (110~130cm)
41.7"(106cm)
20.4" (52cm)
19.4"(49.5cm)
140
4'3"~4'6" (130~140cm)
46.4"(118cm)
21.3" (56cm)
22.0"(59.5cm)
XS
4'6"~4'9" (140~150cm)
50.4"(118cm)
22.0" (56cm)
23.6"(59.5cm)
S
4'11"~5'5" (150~165cm)
53.1"(135cm)
22.8" (58cm)
26.5"(67.5cm)
One Sizes(M/L)
5'6"~5'10" (166~178cm)
58.2"(148cm)
26.7" (68cm)
28.9"(73.5cm)
XL
5'10"~6'3" (179~190cm)
62.9"(160cm)
27.9" (71cm)
31.5"(80cm)
Error tolerance of±5cm is possible depending on the manufacturing date and measuring location
League of Legends Annie's Bear Tibbers Kigurumi LOL Onesies