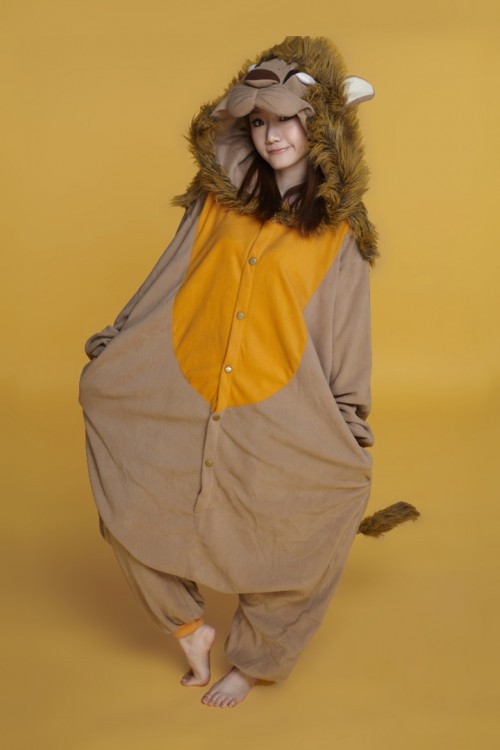 Lion Onesie Kigurumi Pajamas
Please put on this lion onesie at a party, you will be a great king. Your friends are envious of your cosplay abilities and ask you for pointers. You are the life of the party and your high confidence levels let you easily go up to hotties.
The animal onesies are very useful item for special day memories such as Halloween, Christmas, Birthday Party, cultural festival, slumber Party, the athletics meetings, a campus festival and any other event days.
Size Chart
Choose the size according to the height
Based on the height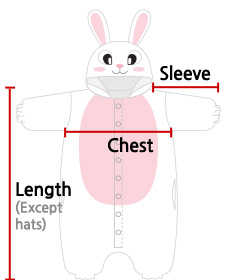 Size

Height




(Recommended Size)

Length




(Except hats)

Chest
Sleeve
One Size

5'5"~5'8" (162~175cm)

58.2"(148cm)

24.4" (62cm)

28.9"(73.5cm)
Error tolerance of±5cm is possible depending on the manufacturing date and measuring location
Lion Onesie Kigurumi Pajamas
Free Shipping
More than 1 item & over $80
【TO GET 10% DISCOUNT CODE】
1.LIKE 4kigurumi (www.facebook.com/4kigurumi) on facebook.
2.Write something on our timeline! Tell us what your favourite kigurumi is and the product link.
3.We'll comment on your post with your code as soon as possible.
Views: 14634
Product Code:

K0202

Availability:

In Stock
Ads
Tags: lion, lion onesie, lion kigurumi, animal onesies, lion pajamas, halloween