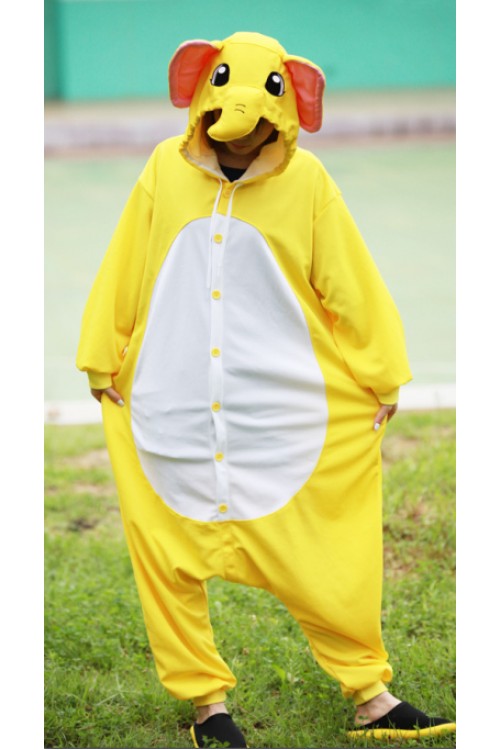 Yellow Elephant Onesie Kigurumi Pajamas
Elephants are our favorite animals to visit at the zoo, there's something fascinating about seeing such a large animal when you're a child. They're also very cute and make great toys for kids.
If you are an elephant lover this will be the best animal onesies for you!
I love everything elephant kigurumi and I was so happy when I found these unique elephants animal onesies for your and your family!
Materials: All Polyester Fabrics - Top quality for all Season use
Care Instruction: Hand wash, Machine Washable, Cool water, Line dry, No bleach
Size Chart
Choose the size according to the height
Based on the height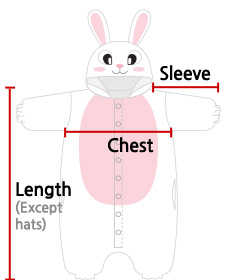 Size

Height




(Recommended Size)

Length




(Except hats)

Chest
Sleeve
110

100~110cm

85cm

52cm

28cm

130

120~130cm

95cm

54cm

35cm

140

130~140cm

107cm

55cm

45cm

XS

140~150cm

127cm

56cm

47cm

S

150~160cm

132cm

57cm

51cm

M

160~170cm

141cm

63cm

55cm

L

170~180cm

150cm

68cm

56cm

XL

180~190cm

160cm

71cm

65cm
Error tolerance of±5cm is possible depending on the manufacturing date and measuring location
Yellow Elephant Onesie Kigurumi Pajamas